"It certainly won't let you down when you're hungry – especially the brunch. […] The greenhouse style terrace out front is a brilliant place to sit and watch Chorlton go by outside – and it doesn't matter what the weather is like – it's always nice, toasty and relaxing in there"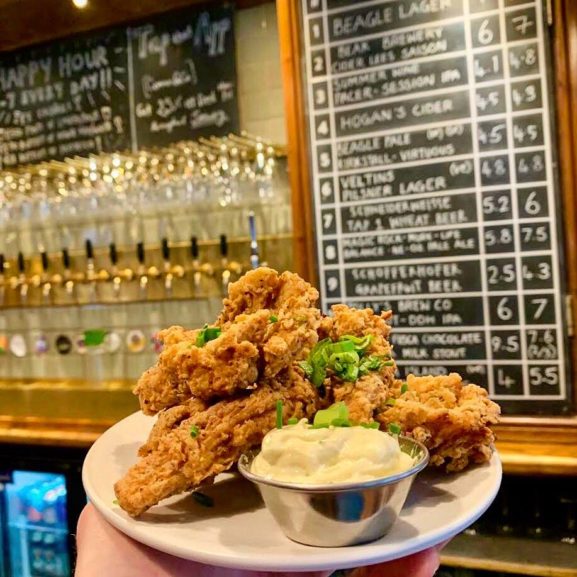 "Steak N Eggs contained rump steak, house hash, jack cheese with chipotle mayo and two poached eggs. It was absolutely delicious! The house hash was crispy at the outside, and soft for the inside. As for the rump steak you can see in the photo, it was medium rare and quite tender"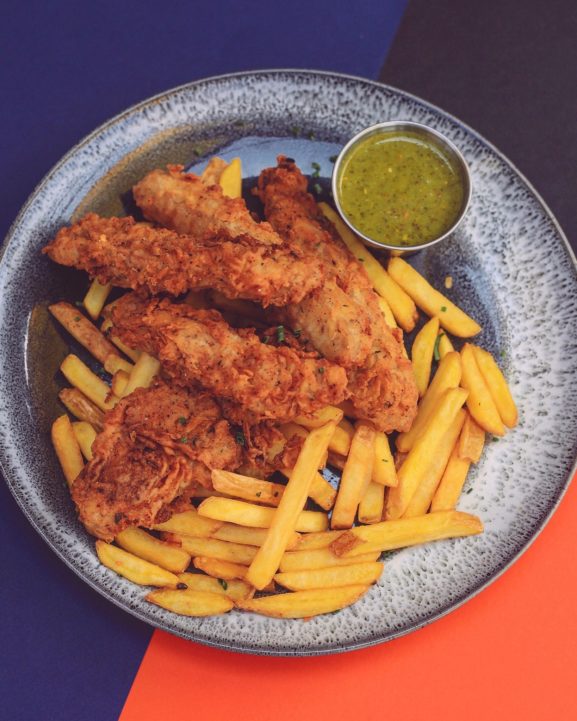 "Good beers and a great menu with some superb vegan options. We highly recommend the frijoles on toast for breakfast"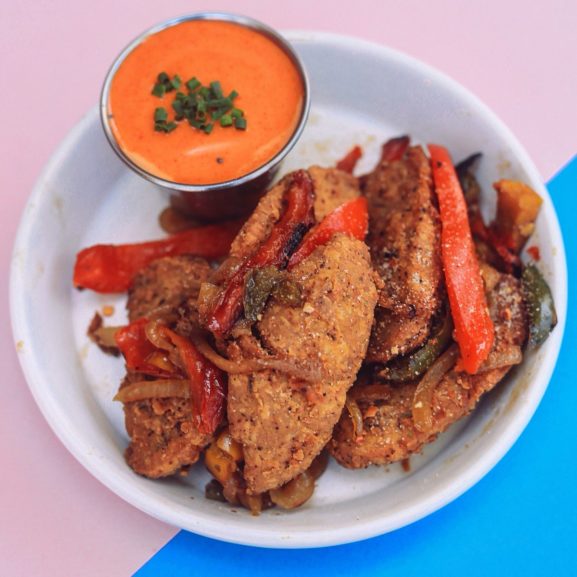 Part of the Common group, The Beagle offers laid back neighbourhood dining and a strong selection of craft beers – they've inspired many a lazy weeknight treat.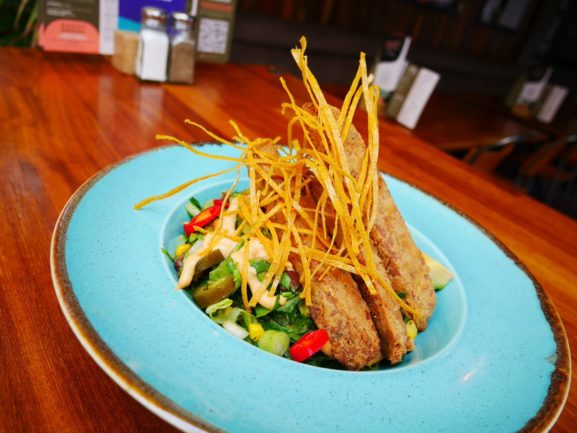 We visited the Beagle on a beautiful, sunny day, the walls folded open to allow the sunshine seep through onto the colourful, graffiti wall.
"It was yummy! Especially the chips. They were crunchy."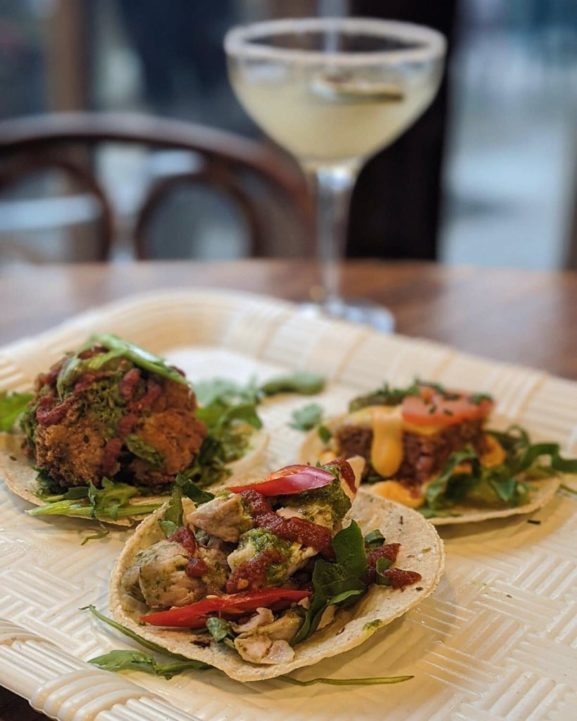 "The main courses feature mounds of nachos, chilli con carne and buttermilk fried chicken that will forever ruin you for KFC. By god, you must try it."
"I cannot stop thinking about this burger. It was the best I've ever had in my whole life."
In case you're wondering – next time I go in, I'm going to order the Jalapeno Poppers, Popcorn Shrimp, Nachos, Baja Fish Tacos and Homeslice Fried Courgette Wings. Yes, I've thought about this already.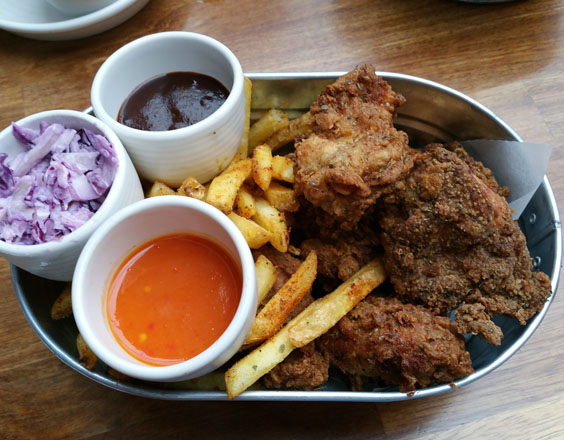 I was ridiculously impressed with The Beagle; the food was way better than I ever imagined it would be, but almost more importantly, the service was brilliant.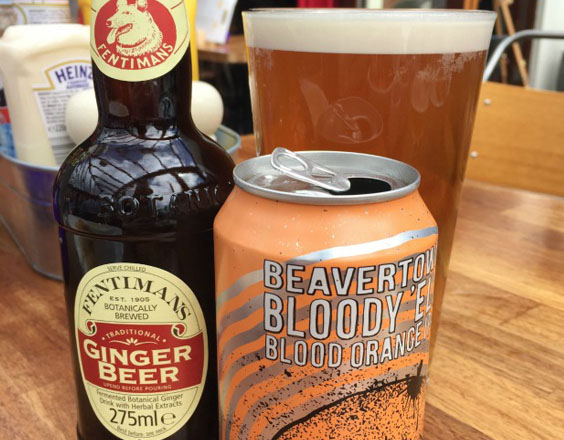 This is the sort of easy meets-and-eats place that the People's Republic of Chorlton has been after for a good long while – but which only The Beagle has managed to pull off.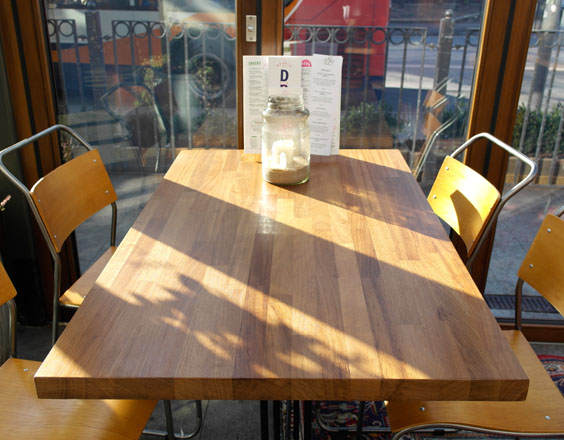 The funky orange wall paintings and candlelit tables combine to create this sort of perpetual warm summers evening vibe.
Get down to The Beagle for brunch and try the breakfast of Champions. The food is Mexican-style with tacos and burritos galore.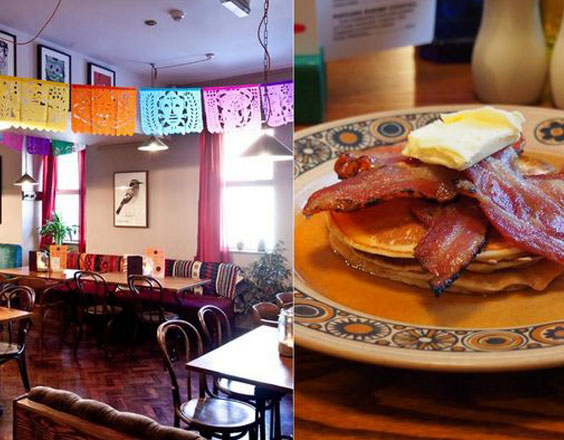 And now, some assorted one liners about us…

Shortlist
"The new project from Manchester's Port St Beer House is helping to lead the British craft beer revolution"
Manchester's Finest
"This well loved bar seems to be offering Chorltonites something out of the ordinary"
Design My Night
"If you're a Chorlton-dweller, consider yourself lucky to have The Beagle within reach; if you're not, it's certainly a place worth travelling for"
Onion Ring
"It's one of those menus that you really do salivate just reading it"
Tripadvisor
"Creative food, a chilled vibe, friendly staff and an excellent, evolving, beer list keep us coming back."