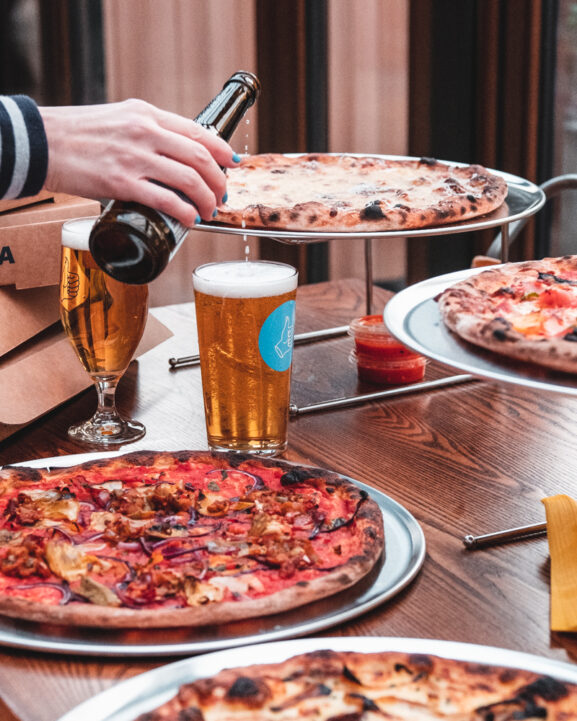 Here's how you can make substantial savings with Nell's Pizza and The Beagle.
Meal Deals
A Deliveroo exclusive – taking the stress out of the constant daily grind of deciding what to have for tea.
' – £20
14" pizza, 13" garlic bread, a dip and a drink
' – £35
2 x 14" pizzas, 13" garlic bread, 3 x dips, 2 x drinks
' – £70
4x 14" pizzas, 2 x 13" garlic breads, 6 x dips, 4x drinks
And yes, you can upgrade to Saison Dupont on the meal deals because we're classy. Schöfferhofer too, Pocket Negroni, Steep Soda, you name it. The more options you have, the less limited you are
Offer available at Common and The Beagle, all week.