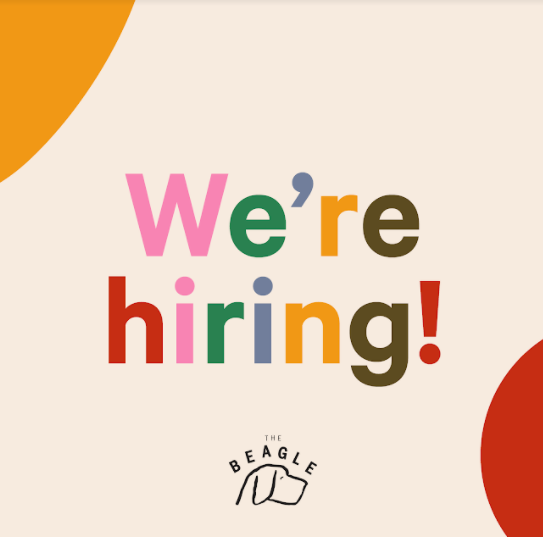 ASSISTANT MANAGER / The Beagle / Common&Co.
Our Purpose: To help people be happy and have a good time so that they can build their relationships and make new ones.
Our Vision: To take the feeling of the local pub, the heart of a community, the social hub and reimagine it for the modern neighbourhood.
Our Values: WE CARE A LOT about people, team, customers and community.
Here at The Beagle we are looking for the right person to join our team, to assist the General Manager in growing the business and developing our small, dedicated team of people.
This is the perfect role for someone wanting to take their next career move from either Bar Supervisor or Trainee Assistant Manager towards a future as a fully trained Deputy Manager.
Joining The Beagle in this role you are embarking on a development pathway with Common&Co. and are invested in as the future of the Company.
You are skilled as a:
Bar manager

Key holder

Deputy in training

Team leader

Beer lover

Product evangelist

Sales driver

Customer service enthusiast

Event and happenings creator; including the famous Summer Beer Thing

H&S hero

Personal licence holder

Compliance administrator

Vibe provider

Objective setter

Goal achiever
We will offer:
Management skills learning and development pathway

Regular 121's and 90 day objective setting

Certified compliance training

Personal licence training and support for application (if required)

Access to the '

Common&Co. Leadership Programme'

Annual performance and pay review

Competitive salary (based on previous industry experience and discussed at interview)

Salaried role

Full time

Permanent employment contract

40 hours per week

4 weekly pay frequency

28 days paid holiday entitlement

Workplace pension

Staff discount across all sites: 50% off food / 25% off drinks

Staff rewards through the 'Common&Co. App'

Quarterly 'Common&Co. Staff Survey'
Recruitment process: 1st phase: Phone interview/ informal meeting. 2nd phase: Formal interview & trial shift. Decisions will be made once all 2nd phase candidates have been interviewed.
Application process: Open until 28/02/2020. To apply for the role and receive the recruitment pack please send your C.V. and cover letter alice@commonandco.co.uk
Here at Common & Co. we are always looking for great people to join us. Tell us what we are missing by not having you on board. We would love to talk to you! Send your CV and cover letter to alice@commonandco.co.uk