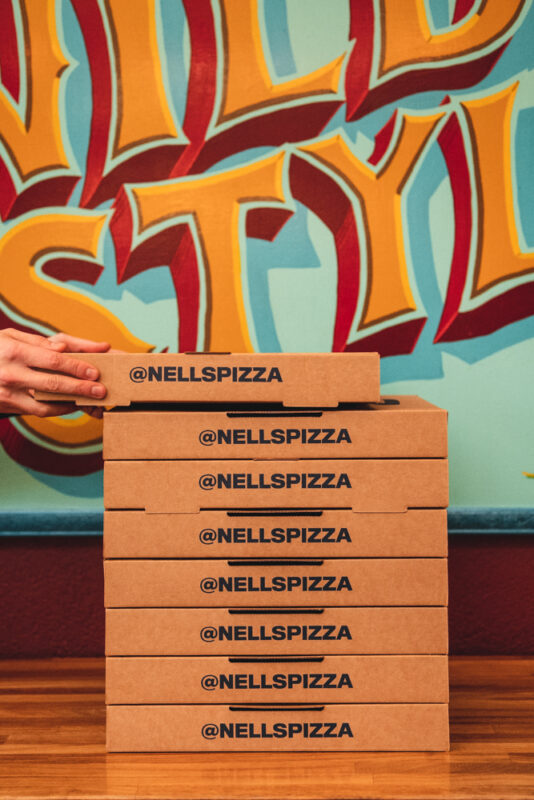 22″ Pizza to your door – Nell's Pizza House Deliveries
Our 14″ pizzas are available through Deliveroo, but unfortunately, our 22″ pies are a little bit too big for their drivers. However, we're here to help – Massive Deliveries for South Manchester. Place an order with us, and 22″ Nell's Pizzas will be delivered to your door in time for dinner.
You'll find faves such as the 'Do You 'Roni, Honey' the 'Vegan Deluxe', 'Cacio e Pepe' and the classic 'Original Cheese' – and you can even go half and half, or order a whole one each… whatever you fancy.