We Could Do With Some Help!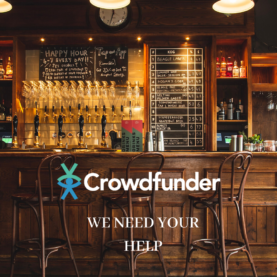 It goes without saying that it has been a really rough time for the hospitality industry; seeing so many small businesses having to shut their doors and our community of independents in Chorlton struggling has been tough to say the least.
We have reached a point where it isn't safe or responsible to keep our doors open. It has been a heartbreaking choice but we have had to shut our doors for what could be three months (who knows anymore?). As with any small business, this is not something we could have prepared for and being closed means that we cannot support our staff.
We have set up a Crowdfunder, in the hopes that anyone who has enjoyed our pub, and is able to do so, might pre-purchase a bar-tab for some future good-times
For more information and to grab a future bar-tab visit our Crowdfunder here: https://www.crowdfunder.co.uk/the-beagle—help-support-your-local