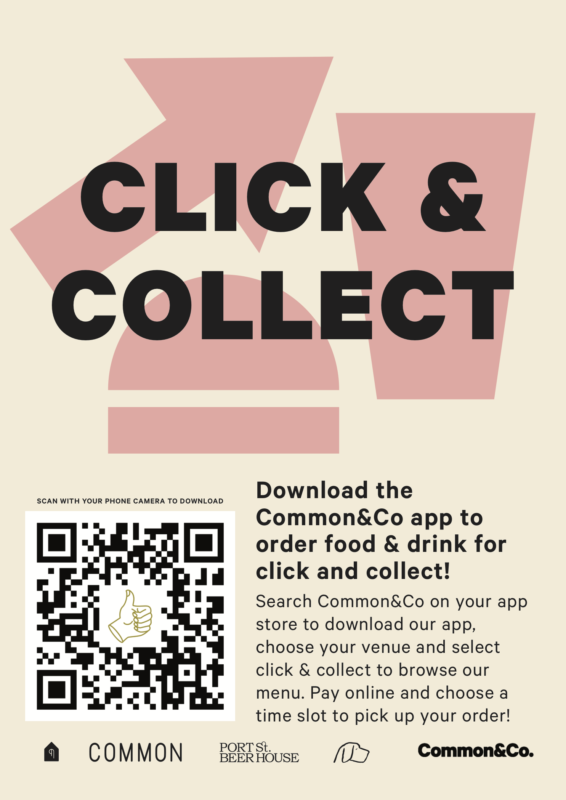 Welcome to our click and collect platform. Please be aware that we only have a limited number of time slots available per hour in order to ensure orders can be safely prepared and ready for collection.
The Beagle will only be open for those collecting food (and only one person will be allowed into the building at a time), and to ensure that things run as smoothly and safely as possible, please only attend at the time of your selected slot as there will be no internal waiting area. We will be operating a one-way system, and all precautions have been taken in accordance with our risk assessments.
Any draught beer will be poured as you collect, and will only be available in takeaway cartons.
Click & collect is available exclusively though the Common & Co app:
If you have any questions, call us on 0161 881 8596, or email us on bookings@beaglesabout.co.uk
Unfortunately, our click and collect platform is not yet integrated into our loyalty system – our developers hope to have this resolved within the coming months.