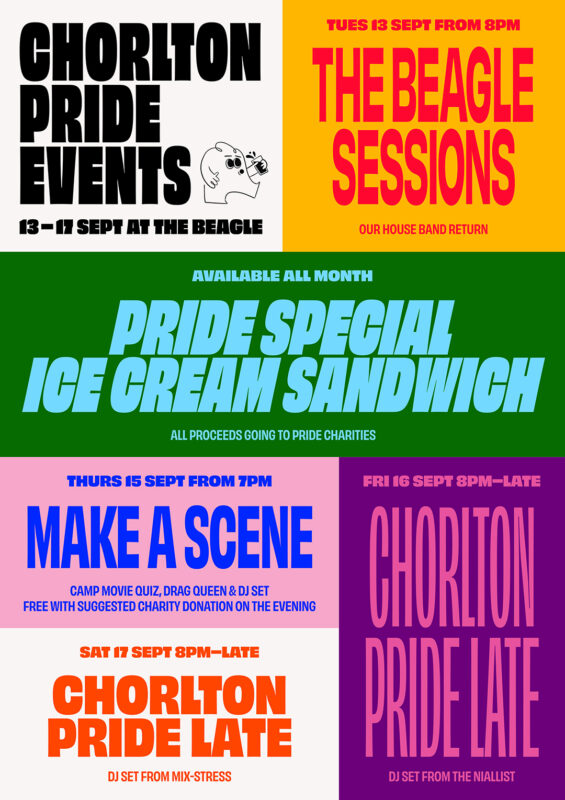 We're proud to announce that we're sponsoring Chorlton Pride : A celebration of the LGBTQ+ community in the local area. We're throwing a week of events to celebrate, staring with…
Tuesday 13th September: The Beagle sessions. Our house band return, freewheeling their way through an evening of neo-soul, nu jazz, and laid back groove covers of wherever the night takes them.
Thursday 15th September: Make a scene camp movie Quiz. All cocktails, drag queens, hilarity and audience participation. A Suggested £2pp Quiz entry fee will be donated to the Albert Kennedy Trust.
Friday 16th September: Chorlton Pride late with a DJ set from The Niallist
Saturday 17th September: Chorlton Pride late with a dj set from Mix Stress.Beagle_Pride_Week_A3_Poster
And that's not all! We've also got Pride ice cream sandwiches available all month long, with all proceeds are being donated to pride charities.