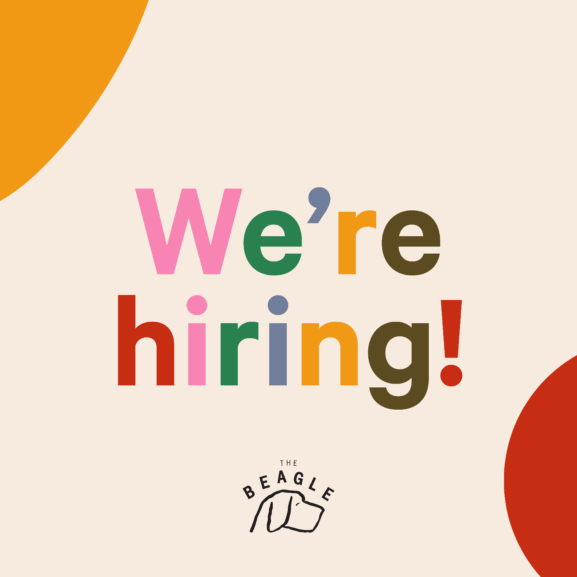 Here at The Beagle and Nell's Pizza we look for people who care a lot about their contribution, colleagues, customers and community.
As part of Common&Co. we are on a mission to re-invent the pub and pizza – We want the best people to join us on this journey!
"Common & Co offers employees a living wage, leadership skills development and management training, multi-site progression opportunities and company wide discounts on food and drink. A work-life balance is encouraged with 45 hour weeks and two days off for managers. There is a competitive annual salary and a 10% bonus, as well as four week payroll and a workplace pension. The team at Common & Co say their vision is centred around caring: "As a people centric hospitality and events operator we care a lot about people, our team, our customers and our community. Our purpose is to help people be happy and have a good time so that they can build their relationships and make new ones."" Read the full article on EatMCR
Current Vacancies
We are always on the lookout for great team members to join our teams here at Beagle x Nell's Pizza. Roles we have available:
Bar and FOH staff £9.50 p/h
Trainee Pizza Maker or Trainee Dough Maker £9.90 p/h
Pizza Maker or Dough Maker £10.80 – £11.70 p/h
Pizza Captain £12.60 – £13.05 p/h
Here's what our people benefit from joining Common & Co.
We are an accredited Living Wage Employer
Flexibility to set own rota times in the Nell's Ice Cream Sandwich Bakery
Service charge tips for all hourly employees
Work life balance built in to our company values and day to day operation
Full or Part time hours available and flexible working hours
Commitment to your growth, skills training and professional development
CPL online training portal with certified courses
Multi site progression opportunities
Friendly and dedicated team to work alongside
Sustainability and carbon footprint reduction operational processes
Company wide staff discount on food and drink
Up to 28 days annual leave
Four weekly payroll and workplace pension
50% taxi refund for employees on the late shift
Loyalty reward bonuses for outstanding performance
Free pizza on shift and after shift staff drink
We are proud to be a Living Wage Employer.
The real Living Wage is the only UK wage rate that is voluntarily paid by over 7,000 UK businesses who believe their staff deserve a wage which meets everyday needs – like the weekly shop, or a surprise trip to the dentist.